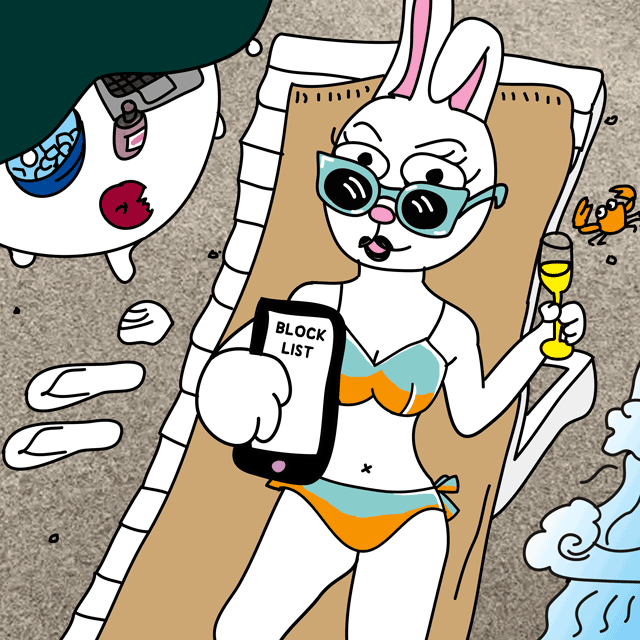 WeChat Moments always look better than real life. Like, that music festival actually sucked and no one was dancing (because no one was there). And your friend who's always posing with Hermes bags, Porsches, and bottles of Romanée-Conti? She actually cries herself to sleep every night.

I don't like to see these kinds of images and false realities. Luckily, WeChat has an great function called "Hide Her / His Moments." Let's take a look at the kinds of folks I block.
1. The Inappropriate Selfie Poster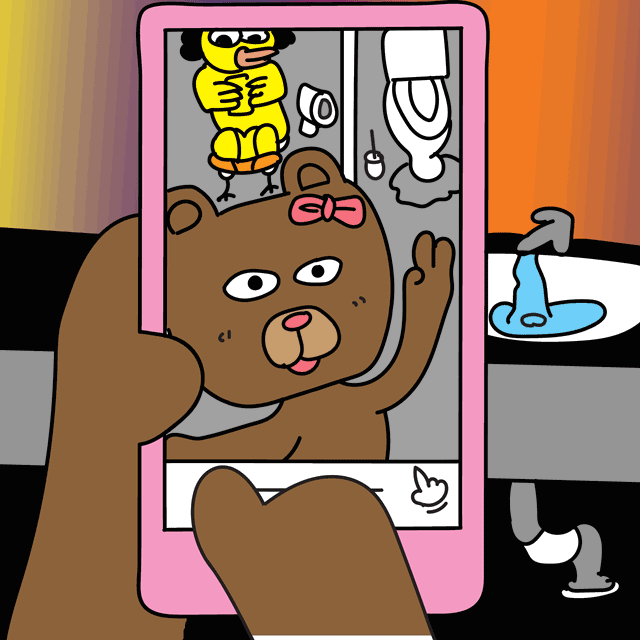 I'm not anti-selfie, but some selfies are just not chill. These include selfies in the gym – especially on the treadmill. Selfies in public bathrooms (there's an Ayi doing her thing in the background and that's super unfair for her). Posting nine selfies in a row. Selfies with some random whites you met on the street. Selfies with any kind of skin-smoothing or whitening filters. Selfies of you eating river snails or those furry, half-chicken half-eggs. Selfies next to cars that do not belong to you (you don't even have a driver's license). These are all instant blocks for me.
2. The "Please Vote For Me!" Poster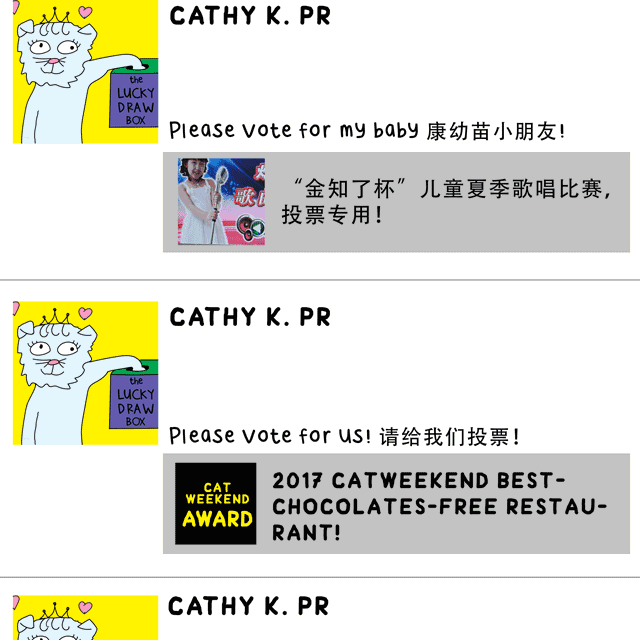 Heads up, I'm definitely not gonna vote in your child's kindergarten singing competition so you can win some free tickets to Mamma Mia. I'm also not gonna vote for your client's bar. Tbh, I clicked on the link and realized that I like all of their competitors better. Speaking of nightlife, my version of spring cleaning is blocking about 100 industry folks in the months leading up to the CatsWeekend awards show.
3. The Over-Promoters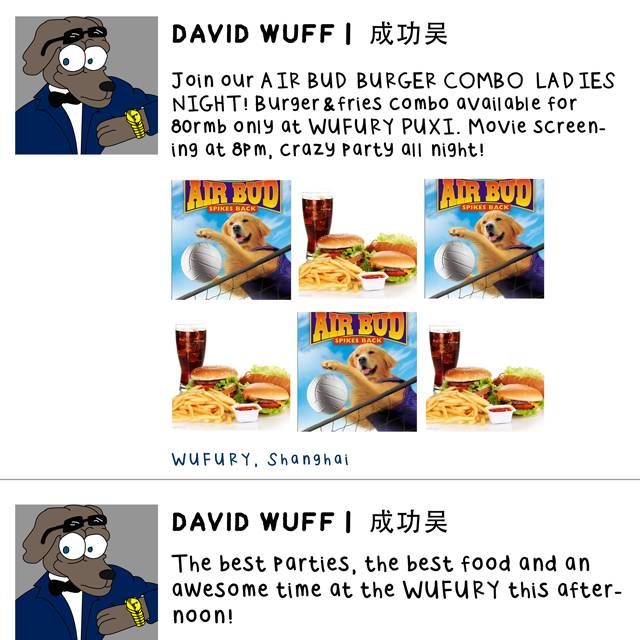 The worst kind of promotion is over-promotion. And honey you look so desperate with your daily posts. We all see you spamming every group chat, too. This Air Bud screening party is not gonna save your business. Actually, you've got all this time to train your rude staff, fix those broken windows, or update your playlists, but instead, you're wasting time sending posts like this.
And what's worse, you organized a "media tasting" event and invited all the wrong media folks to eat for free. Sure, they took lots of food photos and posted on their Moments, but guess what – they're probably all blocked by your potential customers, because they post way too much.
4. The Unstable-Yet-Motivational Posters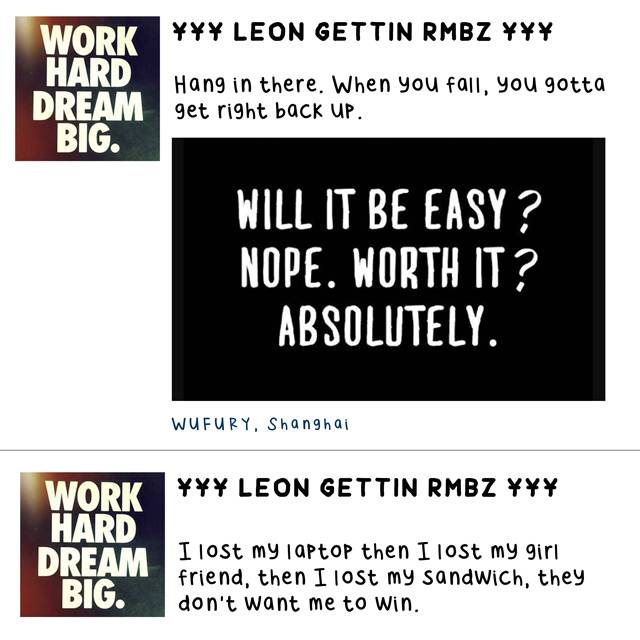 This friend can somehow hit rock bottom and best-day-ever in the same day. Every day. When we first became WeChat friends, I was trying to help them out but… we had some communication difficulties, and then they asked me for a donation. That's when they got blocked.
5. The Way-Too-Late-On-Everything Poster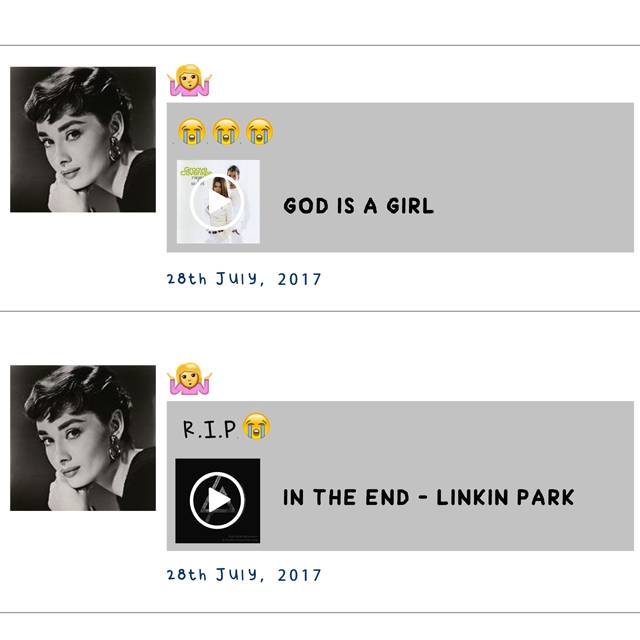 The dude from Linkin Park killed himself two months ago but you're just now posting "R.I.P. Chester." Last week you posted "I'm In Love With The Coco" as your new workout song, and you just posted "Nǐ yǒu freestyle ma?😏". I know you have 4G. I don't understand why you're getting information so much slower than the rest of us. But actually, in a fucked up way, I kind of envy you.
6. The Yoga & Afternoon-Tea Queens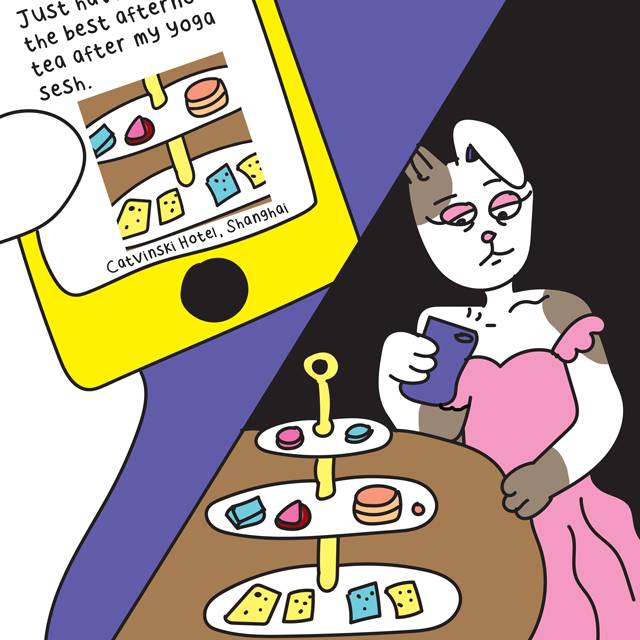 They're either wasting cake in the restaurant, or wasting my data with their yoga photos. Either way, I don't have time for it honey. I really don't.
I started blocking moments about a year ago, and now I've successfully blocked 404 of my 1388 contacts. Life is way better now that I can see what's going on with my real friends instead of all those ads. But my real secret to better living? I don't even use my phone that much. Too much phone is bad for your skin, honey, and no filter is gonna fix that.
– Relationship Counselor Rabbit

Scan this QR to get lots more surreal content right to your WeChat.