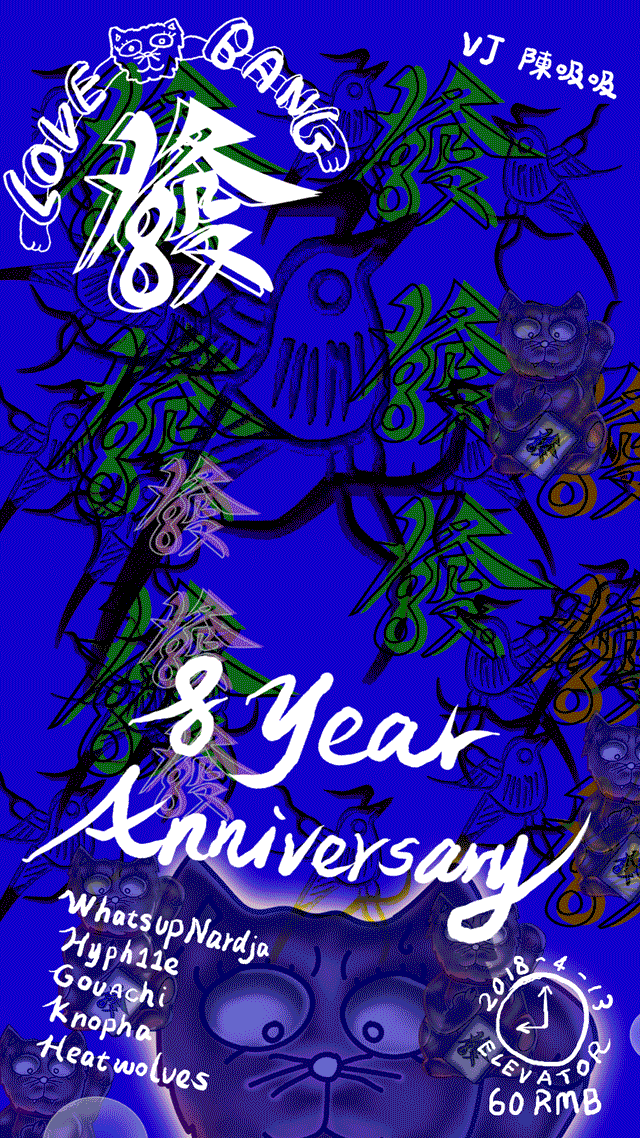 发发发!888!We're turning eight.
Time flies and we never expected this project to last until 2018. In the beginning, Love Bang wasn't even a "project". Just a party. Our first booking was Bicep, back when they were called Feel My Bicep (now one of the biggest acts in house music). They slept on Heatwolves' couch and two people came to their show in Beijing.
We've accumulated hundreds of stories since 2010, and this weekend we're celebrating eight years of ups and downs in the cartoon world. That starts Friday, April 13 with a club night at Elevator full of hip hop, club tracks, mahjong-house, catcore, and live animation by our art director, 陈吸吸. We also convinced our friends at Homeslice Pizza to make their Detroit pizza, which they only bake on Wednesdays, so get down early for that. As usual, this party will go beyond dawn.
Lineup: WhatsUpNardja, Hyph11e, Gouachi, Heatwolves, Knopha, and VJ 陈吸吸. Cover: 60rmb; starts 9pm.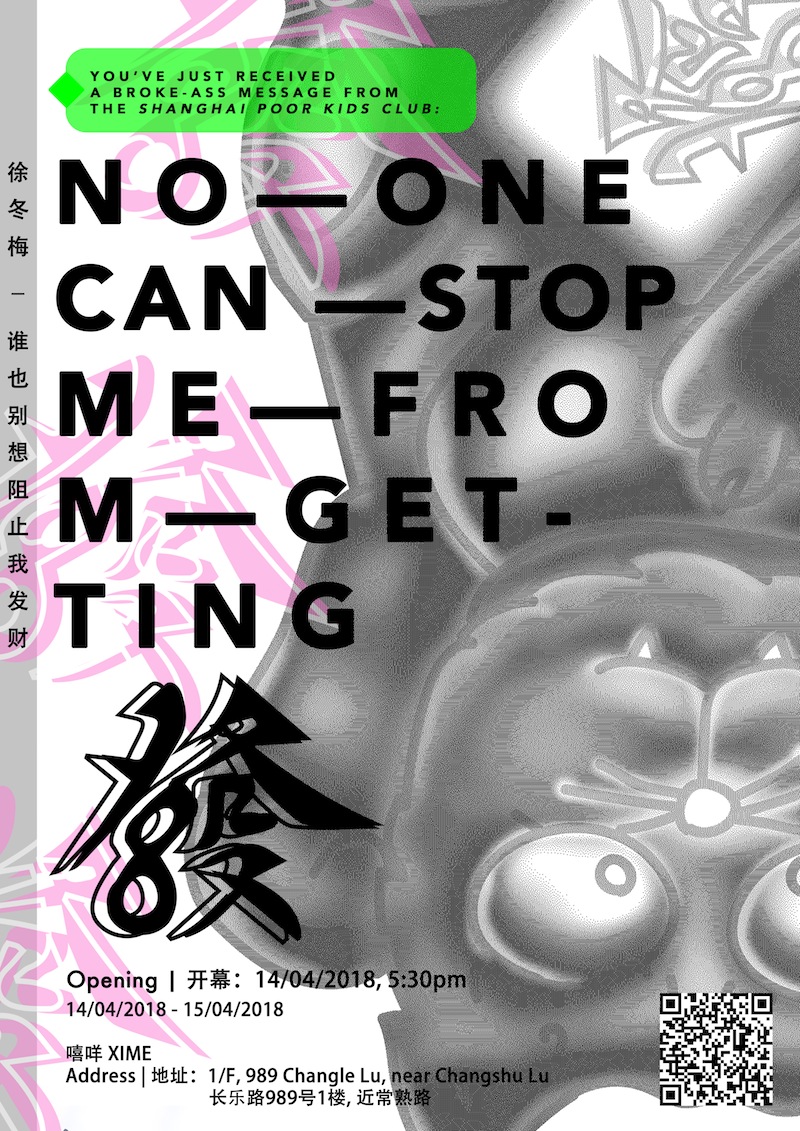 Then on Saturday & Sunday at Xime Shanghai, we're proud to present No One Can Stop Me From Getting Fa (发), the debut exhibition by Shanghainese street cat / hustler, Xu Dongmei (who you may know from her work as a freelancer for Love Bang).
Her mixed-media offline and online exhibition explores the themes of art, press release writing, hustling, chasing wealth and dreams in Shanghai, happiness, being rich, and being dirt poor. Opening ceremony at 5.30pm on Saturday, followed by after-party with DJs, shochu, and pink rice until midnight. Exhibition runs all day on Sunday.
Thank you for all the love and support over the years! Hope to see you out this weekend.
– The Love Bang Aunties & Uncles