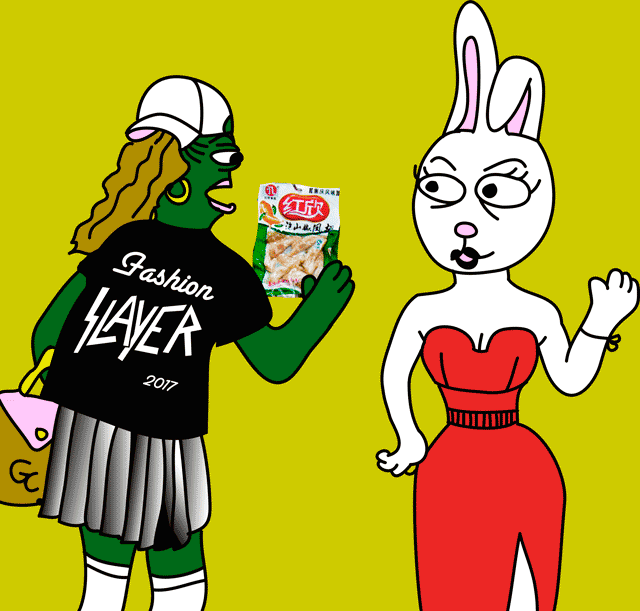 Alright it's fashion week and I'm mad. A few weeks ago I saw this girl at Xintiandi Lawson wearing a Slayer T-shirt and I was like, "hey what's your favorite Slayer album?" and she just said "what?" Girl couldn't name a single Slayer song.
 
Nowadays, it's so easy to get the latest "cool" look from Taobao. You don't even need to go outside. But you DO need to do the homework and learn the history before you rock an outfit. Otherwise you're just a poser, and that's the worst. You don't wanna be that girl – or that dude. Some folks just don't get it though, and based on my research, these are the top five Taobao Poser Fashion Trends for Spring 2017.
1. The Metal / Darkness Posers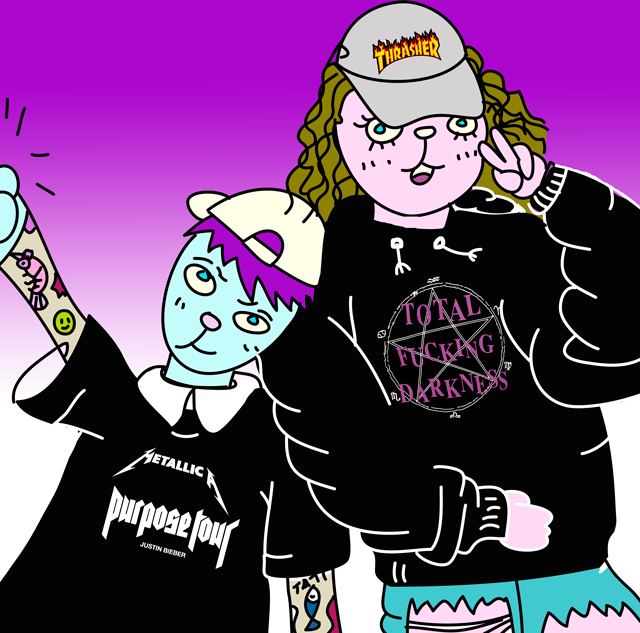 Two years ago they had a Hello Kitty phone case. Now they're rocking a Metallica shirt and a Thrasher hat, but they've never listened to Ride The Lightning or seen Welcome To Hell. True, their outfit screams Cradle of Filth, but they mostly listen to K-Pop.
2. The Trap Sisters and Brothers
Bro, I can't even talk to you because you got the cheap Taobao grill and you're spitting all over everyone. Gross. Trap already got appropriated once in America, and now that bullshit is getting filtered over here. Postmodernism is lame sometimes. Anyway, the Trap Brother and Trap Sister are really easy to spot, especially when they're "turning up."  Trap Sisters in particular are really great at pushing past people on the dancefloor and not saying excuse me.
3. Wait, Is Vivian Like, Black Now?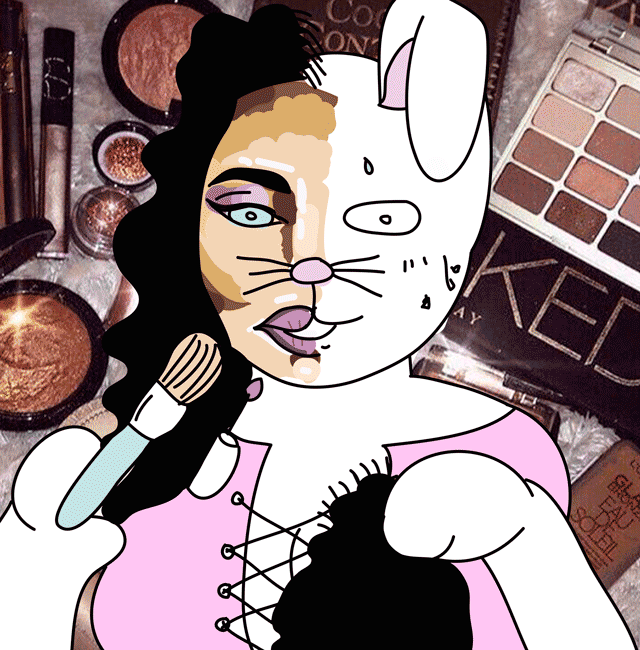 Yes, this is the Vivian you met three years ago at that English corner, and now even her own mother can't recognize her. Thanks, YouTube. Vivian now spends six hours contouring her face everyday. She also wears the same pair of Under Armour workout pants seven days a week, but going to the gym isn't her thing. She sticks out her ass in every selfie but she doesn't even have ass. Chicken feet are still her favorite food, but now she eats them secretly before putting her matte lipgloss on. "I wish to meet Ariana Grande and Michelle Phan!" is her bio line in her Instagram profile.
4. The Straight-Up Confused Posers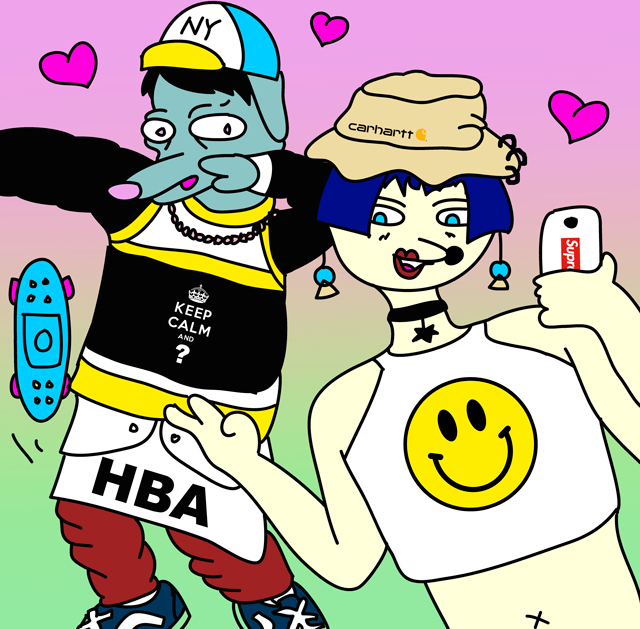 Oh you got a smiley face shirt but you don't know about acid house? See, once any fashion trend gets copied on Taobao, it's already played out, but the Straight Up Confused Poser does not care. They just love to mix and match all kinds of shit that doesn't belong together, like M&Ms in a burrito. They are the fashion equivalent of the BBQ shrimp pizza at Pizza Hut. The Straight-Up Confused Poser is like a poser of a poser – a meta-poser.
5. The DIY Plastic Surgery Queen
Coco wanted double eyelids but she was too cheap to pay for a real doctor.  She was never good in chemistry class but now her life is all about hyaluronan and botox.
Coco got problems, but Coco can't stop.
Don't be like Coco. Just love yourself, and do a little research before you start mixing and matching culture.
– Relationship Counselor Rabbit
P.S. No I really can't help you get tickets for fashion week. But definitely follow our WeChat and our Instagram for more crucial content like this.