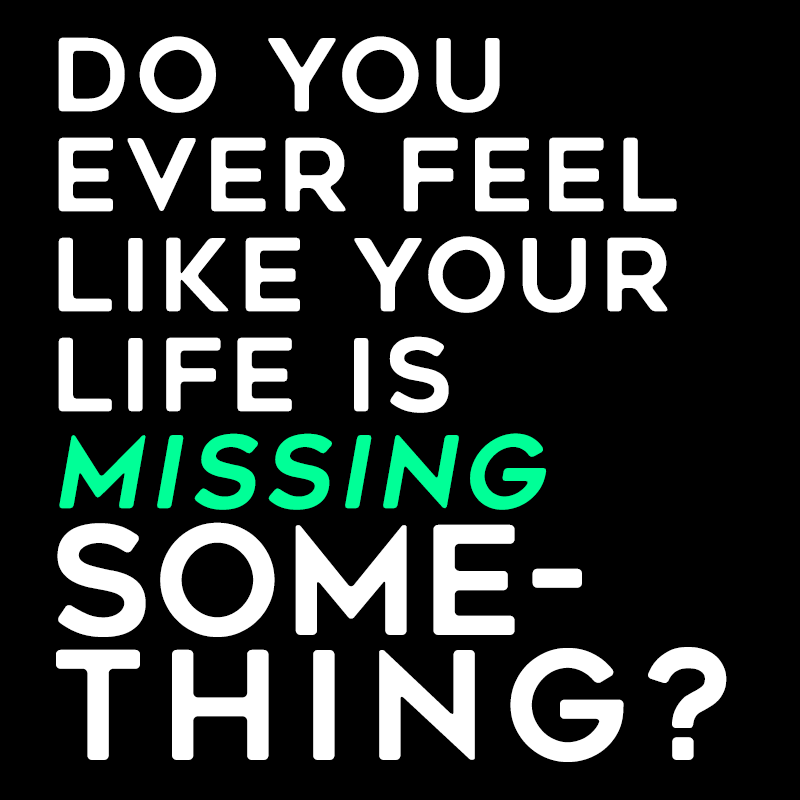 Have you ever thought, "I wish I was in better shape. I wish I could be more creative. I wish I had more time to be outside. And I wish my wife could speak better English!"
Well what if today, not one, not two, but THREE of those wishes could come true?
Now they can! Introducing the newest disruptive technology in the evolution of transporation – the Xiao San Lurrr™ 小三轮儿, by NoBike™.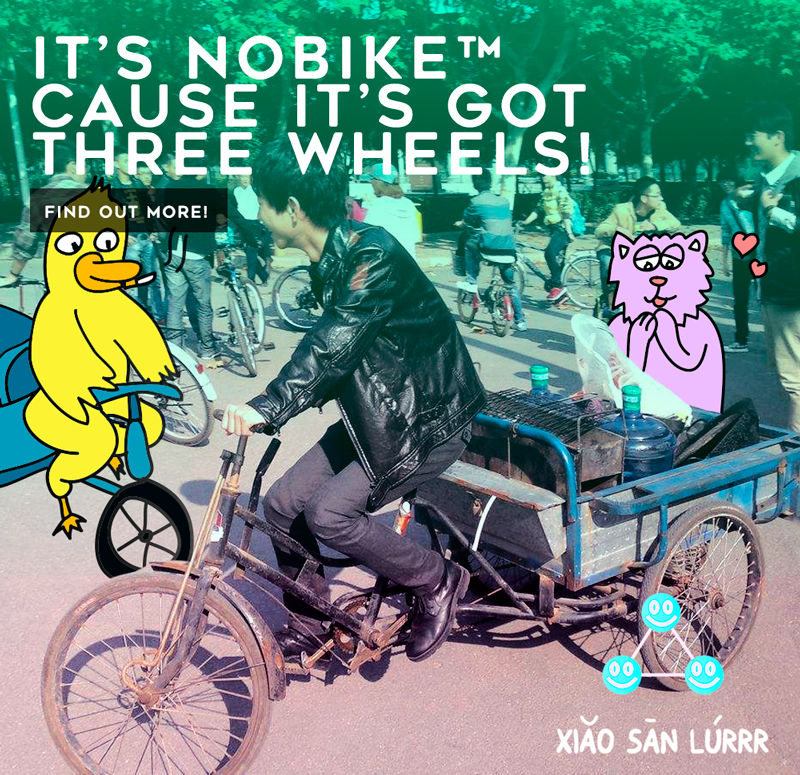 Bicycles only have two wheels, but smart folks like yourself know that three is always stronger than two. That's why Xiao San Lurrr™ has THREE wheels, and a crazy Creative Deck™.
Forget about waiting for cabs ever again. Just grab a Xiao San Lurrr™, tell your crew to hop in the back, and now it's LIT wherever you go. And with aesthetics like Xiao San Lurrr™, everyone's gonna be begging you for a ride.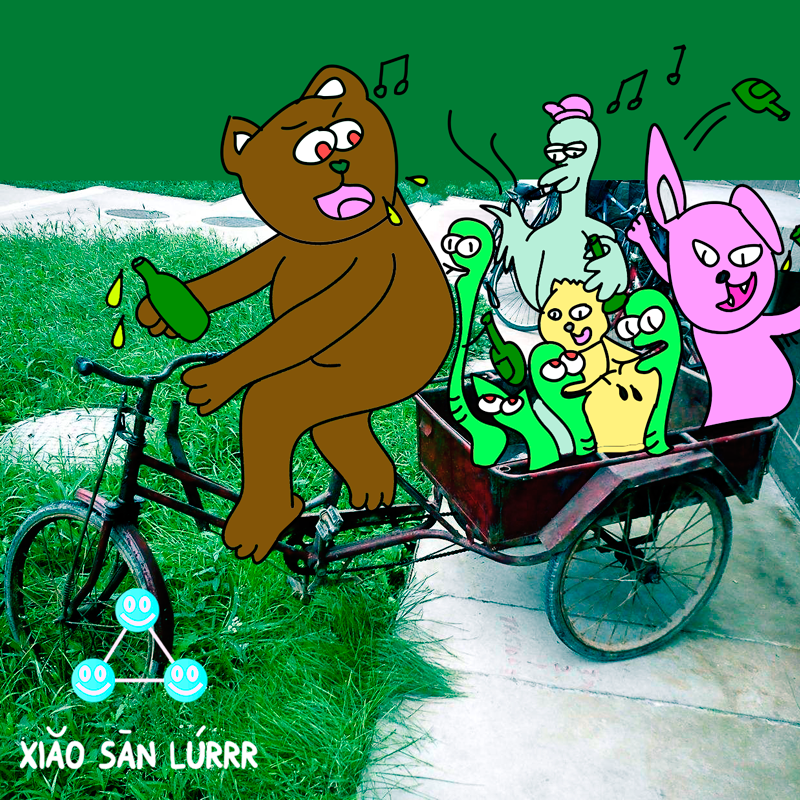 With pre-parties like this, you might not even make it to the club.
But Xiao San Lurrr™ is about so much more than just riding. Here's just a few disruptive ideas you can make happen with your Creative Deck™.
1. Bring out your inner entrepreneur and use Creative Deck™ as a venue for your very own pop-up shop. Now you can finally sell those Thanksgiving kebabs, open a DJ School, or host a turtle adoption day – the only limit is your imagination. You can even link-up with other creative Xiao San Lurrr™ users and throw your own creative market or festival!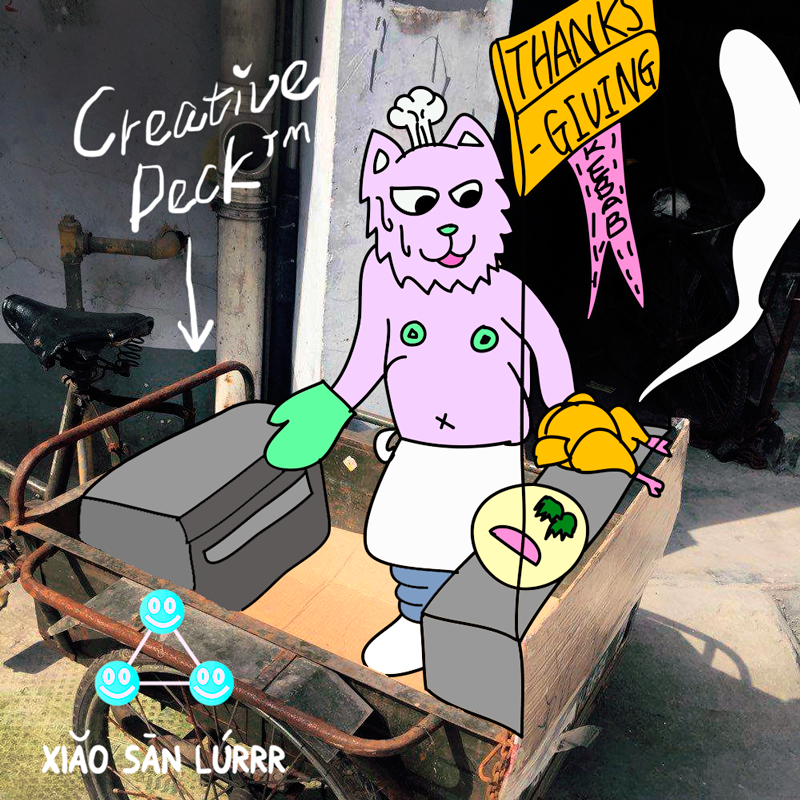 2. Xiao San Lurrr doubles as an

eco-friendly

co-working space, right on the street – and we all know that's where the real opportunities are. Plus, there's free craft beer because that's how

millennials

get shit done!
3. Dark skin is trending, but why pay an expensive tanning salon when you can run your own, right from your Creative Deck™? Let your friends tan for free or charge 'em by the minute!
4. Go crazy with some of our

VIP Options

and pimp out your ride!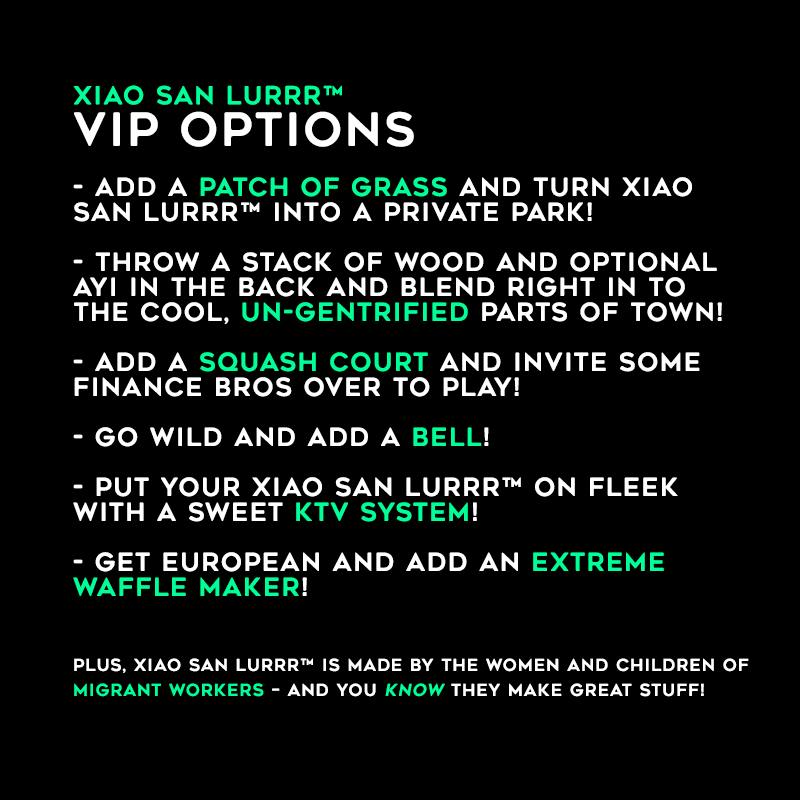 Still on the fence? Just listen to these testimonials from our satisfied riders.
"A few years ago, my wife Ruby and I fell in love when we met at the People's Square English corner. But after she got pregnant, we realized the cultural differences were massive! Once, I almost threw her mother out of the 21st floor window. But thanks to our date nights with Xiao San Lurrr™, love is in the air again. Thanks, NoBike!" – Tony Guy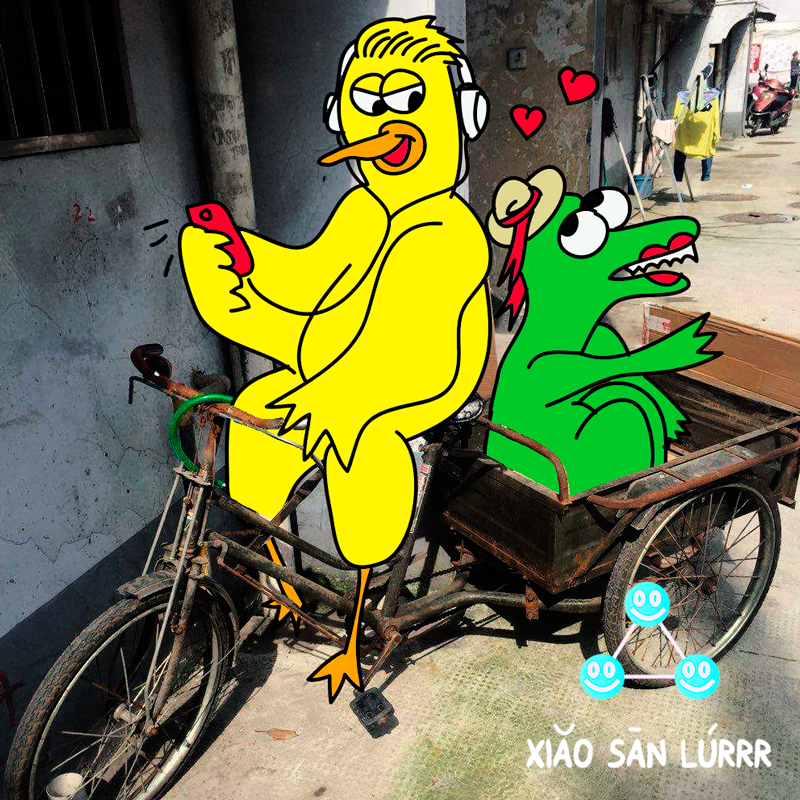 "Last month, I told my boss, 'hey man, you can suck my D – I'm starting my own company.' Now I'm my own boss. I've got an English learning center on the back of my Xiao San Lurrr." – Ricky Kushner

"OK, I NEED A XIAO SAN LURRR. SWING DOWN AND LET ME RIDE!"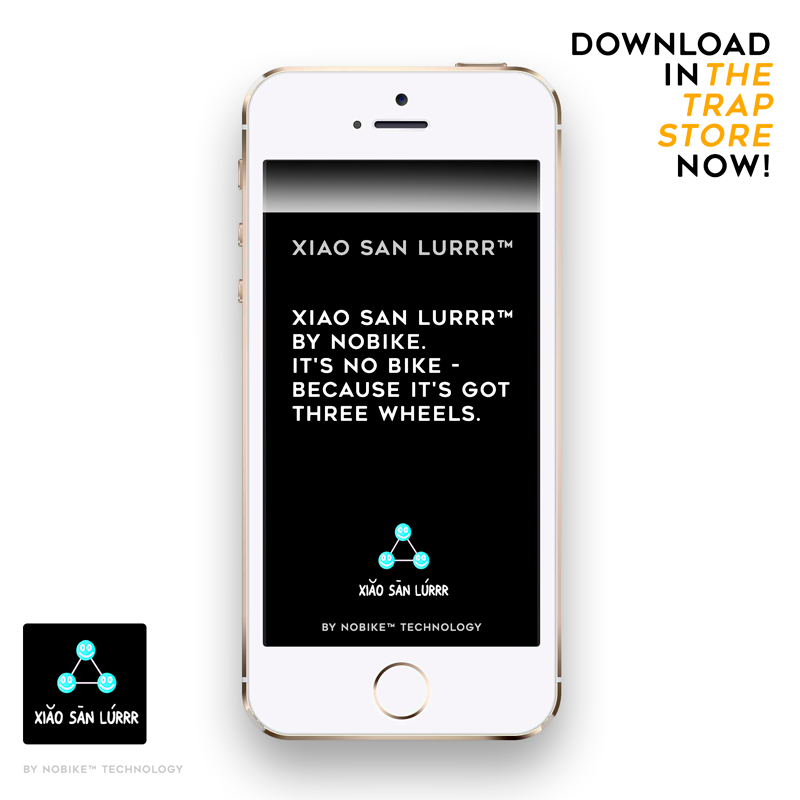 Here's the best part – Xiao San Lurrr™ is organic and 100% free! We don't even need your passport info. Just download the app from the Trap Store and prepare a deposit of 5000rmb (cash only), and we'll send one of our uncles over to collect it in three minutes, anywhere in China. You read that right – three minutes. We got a lot of uncles.
After that, we'll invest your deposit into a complicated but 100% risk-free string of offshore investments. But you don't need to worry about that! Whenever you see a Xiao San Lurrr™, just hop on and park it wherever you want. And if someone gets mad about you parking your Xiao San Lurrr™ in the middle of the road or the blind folks lane, just laugh in their stupid face and tell them, "Good luck kicking this over, gramps! We all know triangles are the strongest!"
Xiao San Lurrr™, by NoBike™. It's no bike – because it's got three wheels.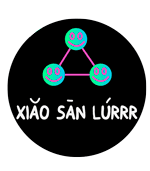 Don't forget to follow us on Instagram and WeChat for lots more surreal content.