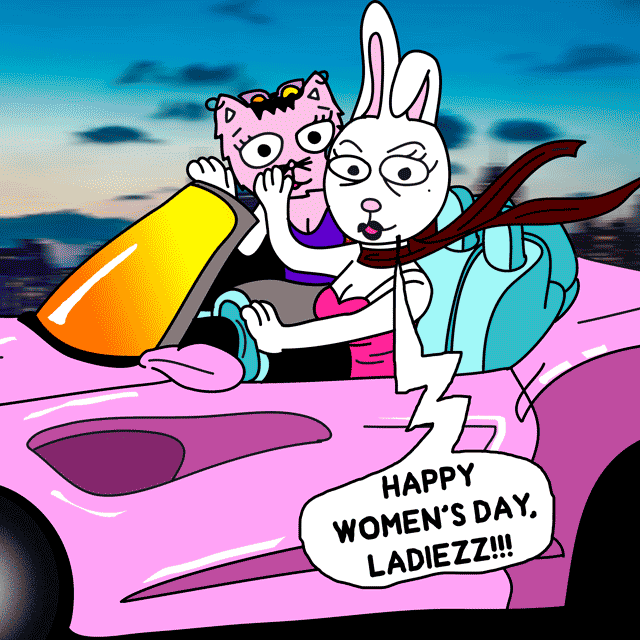 Here in Shanghai, we've got it better than a lot of women in the world. I took a business trip to Saudi Arabia last year and was like, "Damn, at least I can drive in China." We've still got a ways to go, though. Sure, ladies in Shanghai can walk home alone at 2am no problem, but we still deal with all kinds of máfan and outdated thinking. Lemme tell you about the struggles we face on the daily.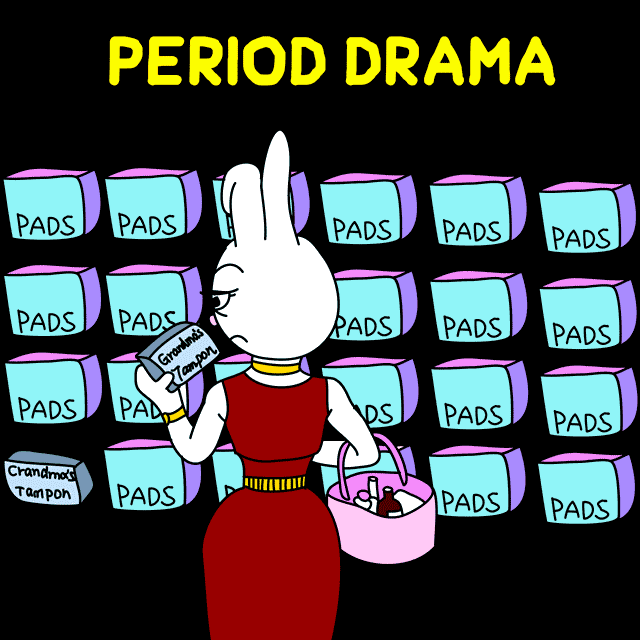 Most stores here don't even sell tampons because girls are afraid they'll ruin their vagina and never find a husband. The few that do only sell one brand, unless you're at some yuppie supermarket where a box of tampons costs more than a whole birthday cake.
Oh it's late and the drug store is closed? The convenience store definitely doesn't have any medicine for your cramps, but they do have a whole shelf of maxi pads. Gross. I hate walking into a public restroom and finding a used maxi pad just chillin on the top of the wastebin like an open-face sandwich. And while we're on that topic…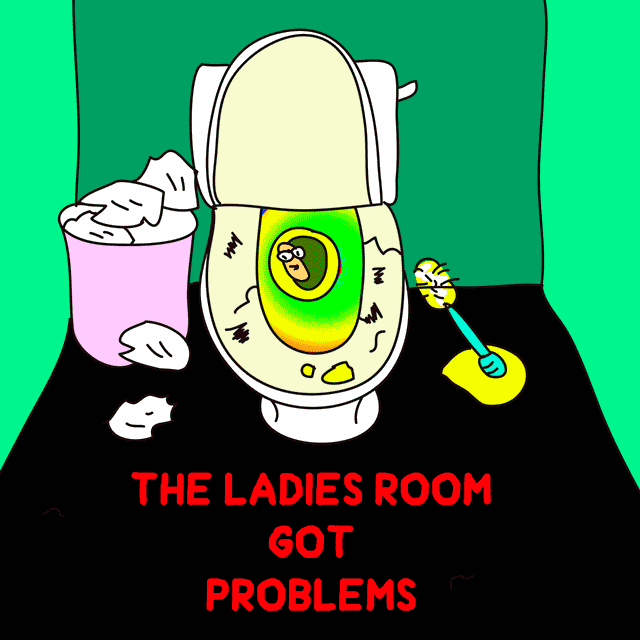 Oh you found a western toilet? Bet the seat is drenched in pee from that girl who squats over the seat or stands on it because she's afraid of catching an infection and becoming infertile.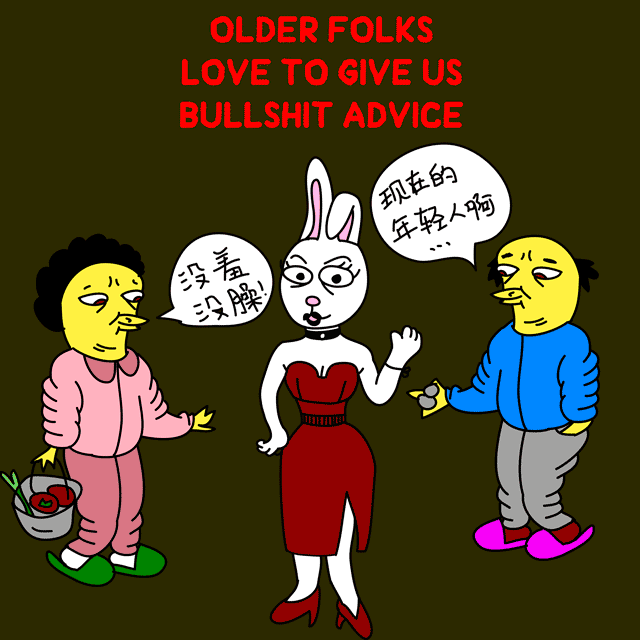 When they're not glaring at our subtle cleavage or making that judgey face, a lot of elders just love to tell us how to live. Even worse, a lot of you girls take their advice! I'm just like, "Sorry Āyí, I can't hear you across this cultural gap." The minute you turn 25, they start asking why you're not married with kids. Then they call you fat to your face. Countryside sisters get it even worse.
And when you finally do pop out a baby, they tell you to zuò yuèzi. Like, "you can't brush your teeth or wash your hair for one month, or your teeth will fall out, your husband will lust for other women, and you'll get headaches FOR THE REST OF YOUR LIFE!"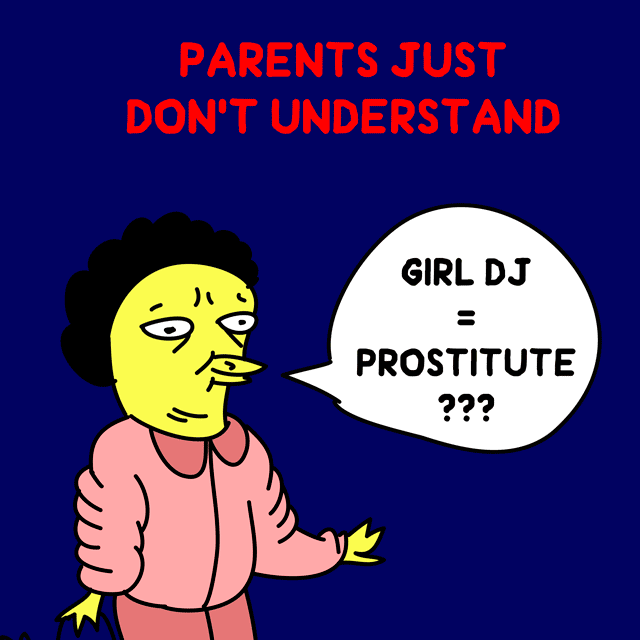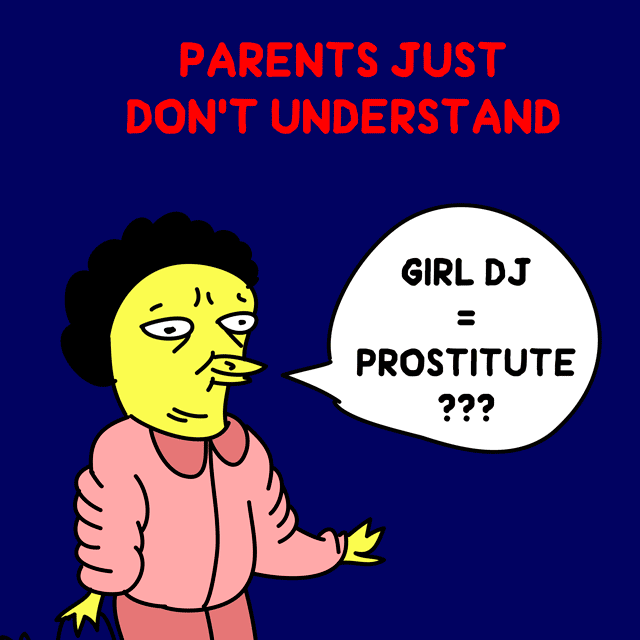 I got this friend who's a techno DJ. Her ex-boyfriend didn't introduce her to his family even after they dated for two years. His parents think any girl who works in nightlife is automatically a prostitute. But if they knew the deal, they'd know there's some nice girls in the club and some real hoes in the office.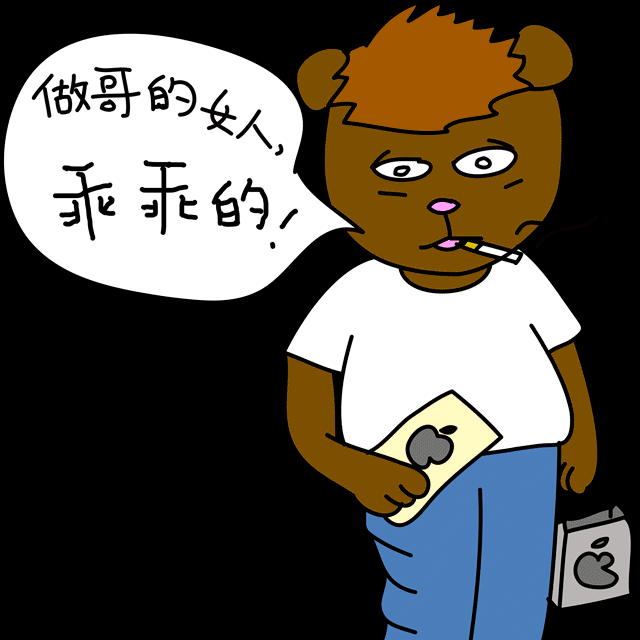 Guys are always trying to pay for everything and treat us like pets. That's disrespectful. One dude tried to give me an iPhone on our second date. I was like, a) I've got my own money, and b) I've already got an iPhone 7, and I don't trust girls with two phones. They always seem like they're up to something.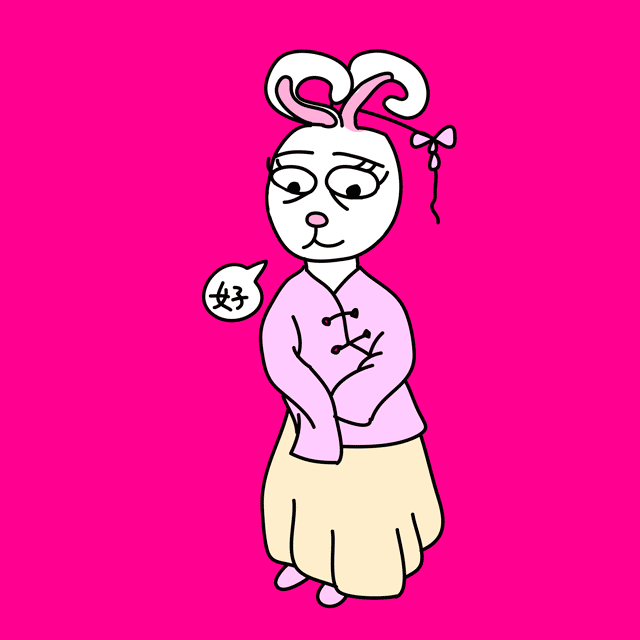 Men expect us to be all warm, soft and thin. They want us to talk sweetly and keep our opinions limited to "Kě'ài" and "Hǎo a, lǎogōng." Look, it's bad enough when dudes don't take me seriously in business meetings, but the absolute worst is when they're like "nice to meet you" and then give me a girly-ass, limp-wristed handshake.
It feels like I'm shaking hands with a kitten. Sisters, you know what I'm talking about!
Look, I could go on and on about how we only have three color choices for foundation (Nope, "ivory yellow" is not working for me) or the kinds of married dudes that try to holler, but I wanna know how you feel. Drop it in the comments honey.


– Relationship Counselor Rabbit
Want more surreal lifestyle content? Peep our Instagram and scan the QR to follow our WeChat account.